41-year-old Tetsuya Yamagami shot twice at former Japanese head of government Shinzo Abe during an election campaign speech. The latter collapsed bleeding and was taken to hospital, where he later succumbed to his injuries. Who is the man who killed Abe?
Japan is in shock
The weapon used by the alleged perpetrator is striking. Footage shows the 41-year-old Japanese man throwing the weapon away after being confronted by security guards – then lying on the ground.
THE KILLER
According to Japanese broadcaster NHK, the arrested man is believed to be an ex-military man who served in the country's naval forces for three years until 2005.
THE MOTIVE
His motive: apparently dissatisfaction! As the Japanese TV station NHK reported on Friday, the 41-year-old is said to have said after his arrest that he was "dissatisfied" with Abe and wanted to "kill" him.
THE WEAPON
The footage shows that it is a homemade double-barreled pistol.
It is obviously made of two tubes, which are the barrels of the firearm. They are attached with a board and gaffa tape to give the gun stability.
It is thus reminiscent of historical weapons that were used 500 years ago. With it, the perpetrator was able to fire two shots.
It is clear that he fired the weapon about ten meters behind Abe. This was followed by a loud bang and heavy smoke.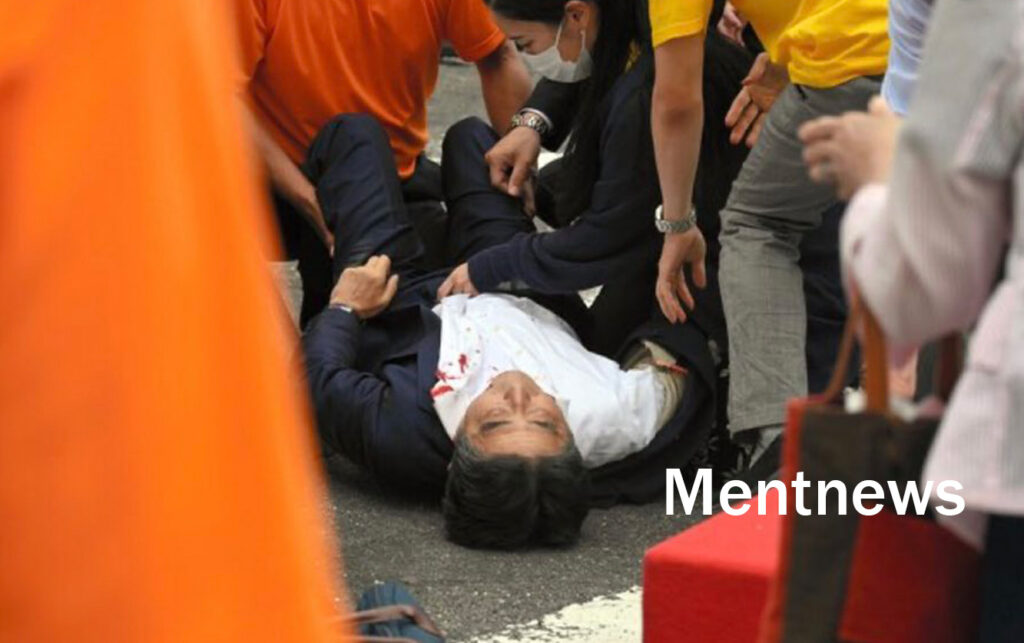 This is also typical of homemade weapons, in which the explosive charge used to accelerate the projectile fizzles out after firing, or the smoke from the explosion escapes in different directions. Such home-made weapons have comparatively low penetrating power, range and precision. However, when fired from a short distance – as seen in the video from Nara – they often have a deadly effect.
Apparently, one of the bodyguards saw the approaching perpetrator two seconds before the act. He looks toward him but does not move, indicating that he does not recognize the danger.
The homemade weapon, which can only be recognized as such upon closer inspection, thus gave the perpetrator another advantage: the assassin was able to remain undetected until the very end.
Japan has extremely strict weapons laws, and the sale of conventional firearms to civilians is virtually impossible. At the same time, there are numerous instructions on the Internet for building homemade pistols. Not only on the darknet, but also on commercial video portals.
THE VICTIM
Abe was the head of the government of Japan first from 2006 to 2007 and then from 2012 to 2020. He is thus the prime minister in Japan who has ruled the longest.
Under him, Japan had moved significantly to the right. Abe is one of the staunchest advocates of revising the pacifist postwar constitution.
The country holds elections for the upper house of parliament on Sunday. Abe's LPD party is expected to win a resounding victory. This could give momentum to the debate on a constitutional amendment.