The suspected shooter was identified as 43-year-old Anthony Dwayne McRae
The Michigan State Police suspect is a black male, smaller in build, red shoes, denim jacket, wearing a navy blue baseball cap with a lighter brim. Call police if you have any information.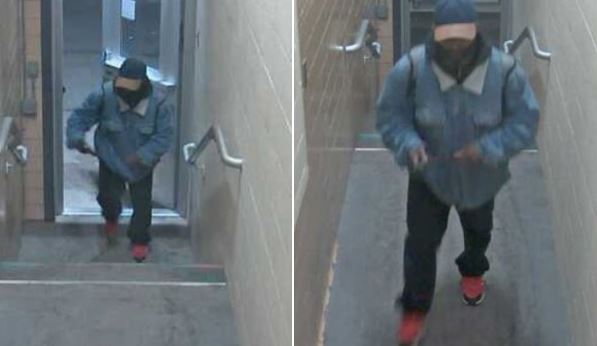 VIDEO: A mass shooting has unfolded at Michigan State University.
According to police scanners, at least two people are dead, 1 critical. Initial report indicates shooting occurred at Berkey Hall.
This is a developing story, more to come.
Updates/Corrections below:
6:01PM PST: At least 5 shot,
6:03PM PST: police are searching for at least one "short black male with a blue mask and handgun."
6:07PM PST: Possible suspect seen running towards Owen hall armed with a long gun, black hoodie, hood up.
6:11PM PST: Police have swept Berkey hall
6:14PM PST: MSU police say the suspect is believed to be on foot, community members on and off campus told to shelter in place. Scanners making it sound like only one shooter, not two.
6:23PM PST: Three confirmed shooting locations
1) Berkey Hall
2) Student Union
3) Phillips Hall
Hearing of seven victims.
6:31PM PST: 1 shooter.
6:41PM PST: Michigan State Police: "Please do not go to MSU right now. Yes, its hard to do when you have loved ones on campus or adjacent to the campus. But it is far too dangerous as this armed suspect is moving in the area and police attempt to take them into custody. As always scanner traffic is inaccurate."
6:43PM PST: Gunshots being heard outside Hubbard Hall.
6:49PM PST: Reports of possible shots fired at Room 121 at Hubbard Hall
6:58PM PST: Michigan State University Police: "The suspect description is a short male with a mask, possibly Black. Please continue to shelter in place. We are still receiving multiple calls of an active shooter on campus."
7:01PM PST: Police have secured Room 121 at Hubbard Hall. Scanner indicates shots fired outside McDonel Hall, near the loading docks on the first floor.
7:17PM PST: Shots fired reportedly from the STEM building at MSU according to 911 callers. FBI is now on scene.