Desean Brown, who is accused of murdering Nyteisha Lattimore and her three-year-old son Nylo Lattimore, was attacked by the father.
During a court hearing in Cincinnati, Ohio, Desean Brown was assaulted by the father of the boy, Nylo Lattimore. Desean Brown is accused of throwing Hughes' son into the Ohio River while he was still alive after stabbing the boy's 29-year-old mother.
Brown threw Nylo alive into the Ohio River.
" He decided to kill Nylo by an incredibly barbaric method," Hamilton County Prosecutor Joe Deters explained. "I still have nightmares about it."
Investigators suspect Brown threw Nylo into the Ohio River between Dec. 5 and Dec. 12, 2020. They assume Nylo was still alive when Brown drowned him in the river.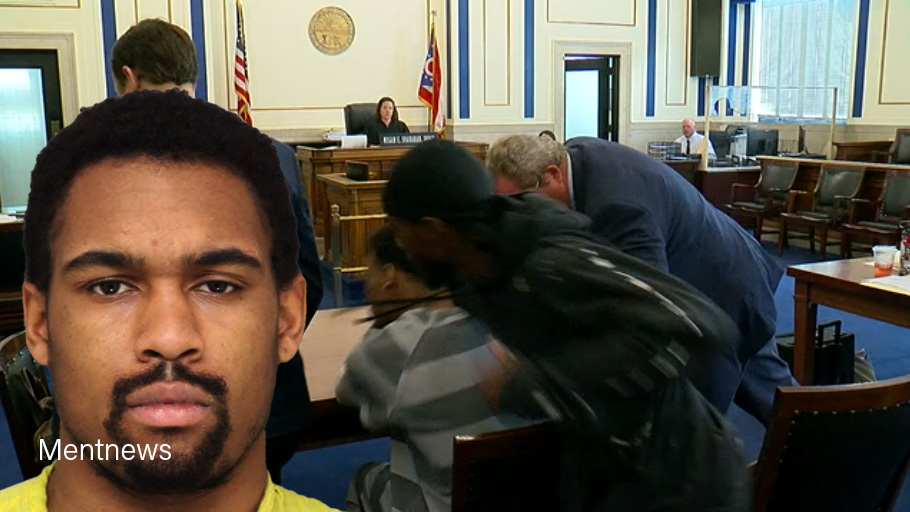 " I don't even want to imagine what that little boy went through," Deters continued. " He died a miserable death."
Homicide detectives said they found Nylo's blood on a Paw Patrol blanket found next to his mother's body. Authorities also found a stroller nearby.
A multi-agency search of the Ohio River proved fruitless: authorities did not find Nylo's body despite searching at least 180 miles of the river. In May 2021, Hughes urged people not to give up the search for Nylo, saying he wanted a final conclusion.
" I don't want to resign myself to the fact that our son will not be found – our son, the son of me and Nyteisha," Antonio said. Hughes reported Nylo missing on Dec. 11, 2020, and stated that he had last seen Nylo on Dec. 4.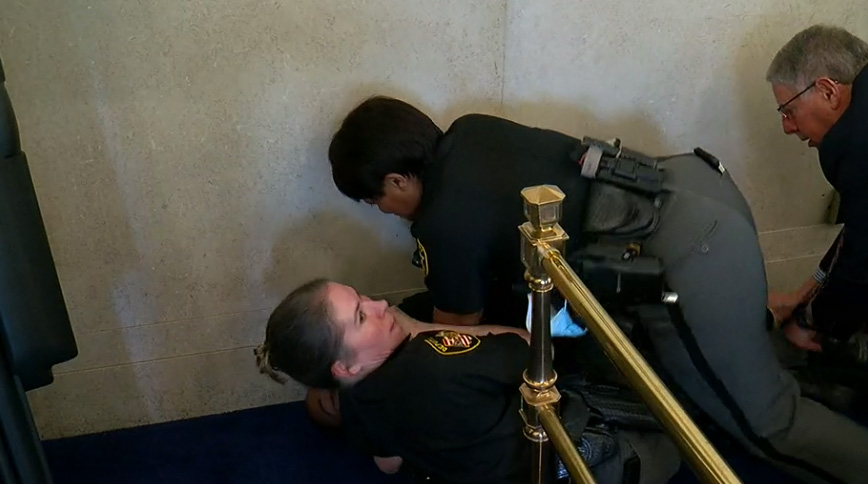 " There is no reason," Hughes added. "There was no serious reason. I feel like she trusted [Brown], and he's mentally confused. He didn't understand that she trusted him, even with my son…. It hurt me the most. We think about our kids every day. We want our children to come home. We want at least a proper funeral for our children."
Why did Desean Brown kill these two people?
Prosecutors allege Brown killed Nylo and Nyteisha in revenge Police suspect Brown stabbed Nyteisha to death on Dec. 5, 2020. Before disposing of her body, Desean searched cleaners, body bags and bridges in Cincinnati.
Body disposed of using Uber and Ebay.
He continued to delude himself into thinking Nyteisha was alive by posting and communicating through her Facebook account. After purchasing a body bag through eBay, Brown placed her remains in the bag and took an Uber to the Ohio River.
Brown told the Uber driver that the bag contained clothing. Authorities found her body Dec. 12 near the Purple People Bridge.
According to Detective Kimberly Kelly, the judge said Nyteisha was pregnant with Brown's child but had a miscarriage. Brown thought Nyteisha killed the baby, so he killed her and Nylo in revenge, Detective Kimberly said.
"In all my years as a prosecutor, I have never seen such a cold-blooded act against an innocent woman and her three-year-old baby," Deters said.
Desean Brown is facing the death penalty!
Prosecutors confident of death penalty even though Nylo's body has not been found
Prosecutors have charged Brown with two counts of aggravated murder, one count of tampering with evidence and one count of gross abuse of a corpse. He is being held at the Hamilton County Justice Center on $1 million bail after the court refused to lower his bond.
Authorities are confident they can prove Brown killed Nylo, even though there is no body. Deters said prosecutors believe they have enough evidence to secure a conviction.
Nylo's father, Anthony, said he wants people to remember Nylo as a good child. He said:
"I just want him to be remembered as a good kid. He was shy, quiet. If you saw him now, he would be shy. He would be nervous. He would be hiding… But at the end of the day, once he got to know you, he'd be a sweet kid. You would learn to love him."